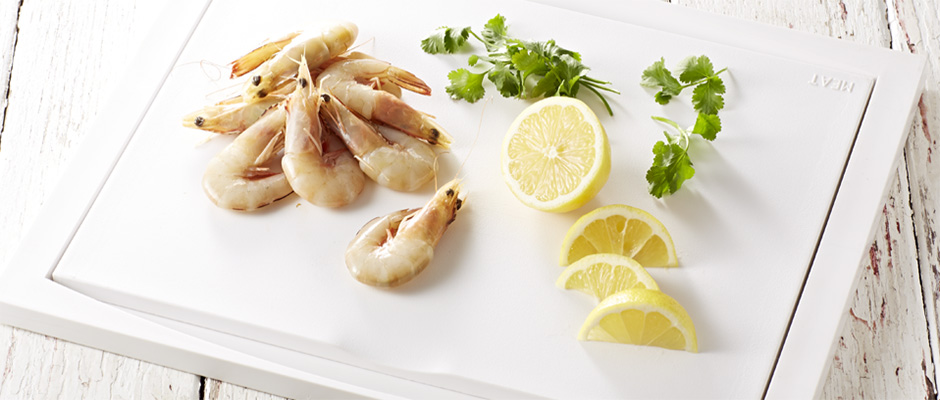 Flipper Polycarbonate
I'm always thinking about the risk of cross contamination, whether I'm cooking in a professional kitchen or my own. I've designed this board to help combat cross contamination with a single flip. On the Flipper, you can prepare raw meat and seafood on one side then simply flip the board over to prep your veggies on the other side. It allows you to really focus on creating a tasty dish without the worry of contamination playing on your mind. The cutting board sits snugly inside a sturdy frame and won't slip on the kitchen bench.
The polypropylene board is an extension of the bamboo Flipper Cutting Board (link to bamboo board). Some of us have kitchens that really suit wooden benches and others have something a little more modern looking. I designed this board to cater for those with more modern kitchens. In addition to aesthetics, some people simply like to cut on wood and some people like to prep on plastic. It's really just a personal choice and I've got something for both preferences! 
Product Features
Benefits
The Flipper can be used whenever you are cutting and prepping your fruits, veggies, meats and seafood.
The board really shines you're working with a combination of these ingredients (e.g. stir-fries, soups, salads, sushi, you name it), to combat the chance of contamination.
Care & Usage
Before use, wipe with a damp cloth and allow to dry
After use, scrub with a warm soapy soft scourer and dry immediately.  Do not use a metal scourer
Store in a cool dry area, allowing air to circulate around the board and the frame
What's Included
Polypropylene board and frame
18" x 14" (457mm x 356mm)
Stand Out Features
Made from polypropylene and has built-in Microban antibacterial protection that helps keep your board cleaner between uses
The Microban antibacterial protection works continuously to help inhibit the growth of common household bacteria that can cause unpleasant stains and odours
Sturdy frame to ensure the board won't slip, also keeps the board off the counter top acting as a further safeguard against cross contamination
Use for seafood, meat or vegetables, then flip the double sided board to ensure no cross contamination
Will not harm the edge of the knife