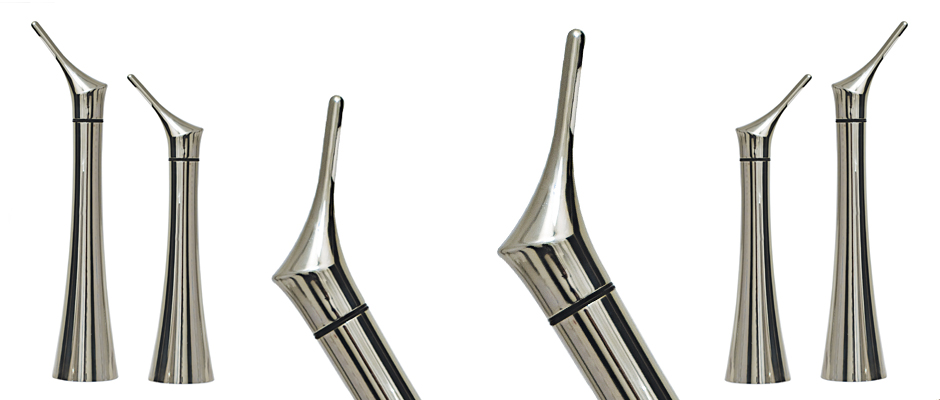 Grind It Salt & Pepper Mills
The Salt & Pepper Mills are beautifully made and the elongated top fits perfectly into your hand, so you can season with ease. It has a crush/grind mechanism so you can use it for both salt crystals and peppercorns. The idea for this was spawned from playing with and twisting the Oil Can (link to oil can) out of habit then it hit me that the same design could be replicated for the grinder. This is the case with a lot of my range; one product has led me to coming up with the next one. I think both the Oil Can and the Salt & Pepper Mills are stunning and it's important to have a great looking kitchen with beautiful, functional tools in it – it just makes you want to spend more time in there! 
Product Features
Benefits
These mills gently crush peppercorns and salt crystals allowing you to season your dishes to perfection.
Care & Usage
Clean gently with a damp cloth
Do not clean with abrasive cloths or cleaners
What's Included
Grinder with solid 18/10 stainless steel construction
Available in 2 sizes, 12" and 16" (30cm and 40cm)
Stand Out Features
Includes funnel for easy refill
ABS plastic lining to eliminate contact with metal
Elegant ergonomic design for easy use
Ceramic CrushGrind® mechanism for an even consistency that won't damage flavour or aroma