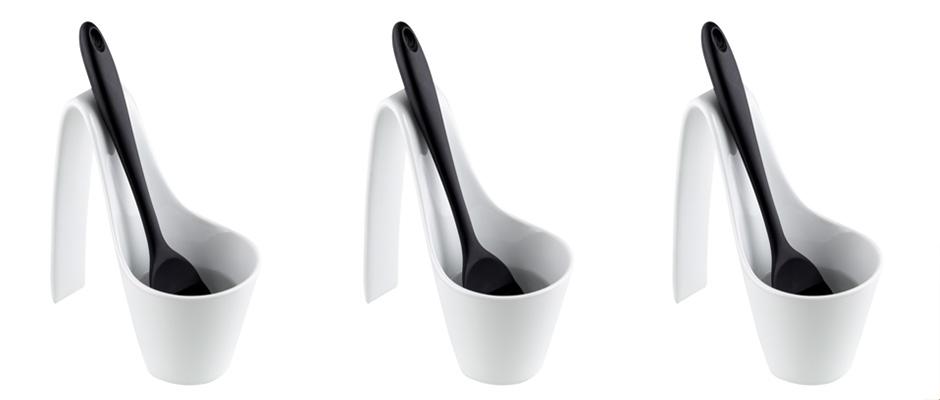 Keep Clean Spoon Rest
I always wanted a spoon rest that could give me back a clean spoon each time I put it down. I just can't stand using a spoon that has gunky residue stuck to it so I designed one that could hold water. Let's be honest, it's easy to be messy in the kitchen, so anything that helps me keep neat and tidy is a friend of mine. A couple of ladies have told me that the Spoon Rest resembles their high-heeled shoes. Who said cooking couldn't be sexy and fashionable?
The Keep It Clean Spoon Rest is not only popular amongst home cooks but it's also a hit with hotels and restaurants. It has high mechanical, chemical and thermal shock resistance, which makes it a great tool in this environment.
Product Features
Benefits
Your Spoon Rest can live close to your stovetop so that you can easily place your spoon, whisk, spatula and other utensils in the water intermittently whilst cooking.
Care & Usage
Do not clean with abrasive cloths or cleaners
Dishwasher safe (porcelain)
Hand wash recommended (stainless steel)
What's Included
Spoon rest (available in vitrified porcelain and stainless steel)
Includes silicone mixing spoon (FDA approved silicone)
Stand Out Features
 Unique shape so you can fill with water to keep the spoon and your kitchen clean.
Elegant design that looks great on your counter top